Instruction
Fast & Easy - How It Works
Learn how to find the right Amazon book category for your new masterpiece
1. SEARCH
Enter a word in the search bar of the table, such as "Spanish".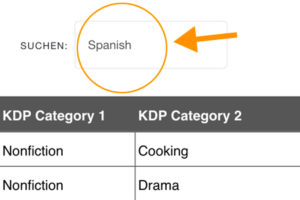 Enter the desired word or term in the search bar.
2. DISPLAY
As soon as you enter a word, categories are suggested.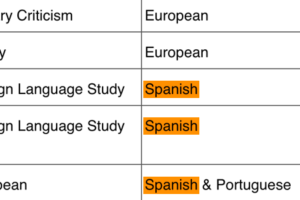 Matches are already displayed during typing.
3. SELECTION
Make a selection of KDP categories and remember or write them down.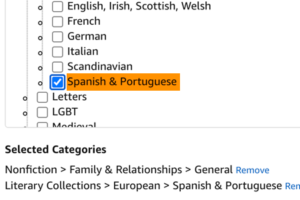 In the KDP Dashboard (kdp.amazon.com) you will find the "Categories" section under "Paperback Details". These book categories correspond to the categories of suchkategorien.de.
Sharing Is Caring
Weitersagen ausdrücklich erwünscht 🙂